Here you will find some free hand embroidery patterns! I hope you will explore the awesomeness of hand embroidery while staying home! Now more than ever, it is so important for everyone to do their part in helping to flatten the curve, and slow the spread of the corona virus. Below you will find free embroidery patterns for you to create while you are social distancing!
Looking for a way to support me? You can submit a one time donation through my Ko-Fi profile! Or check out my Etsy shop for more science embroidery patterns and kits!
Lobes of the Brain Stitch Sampler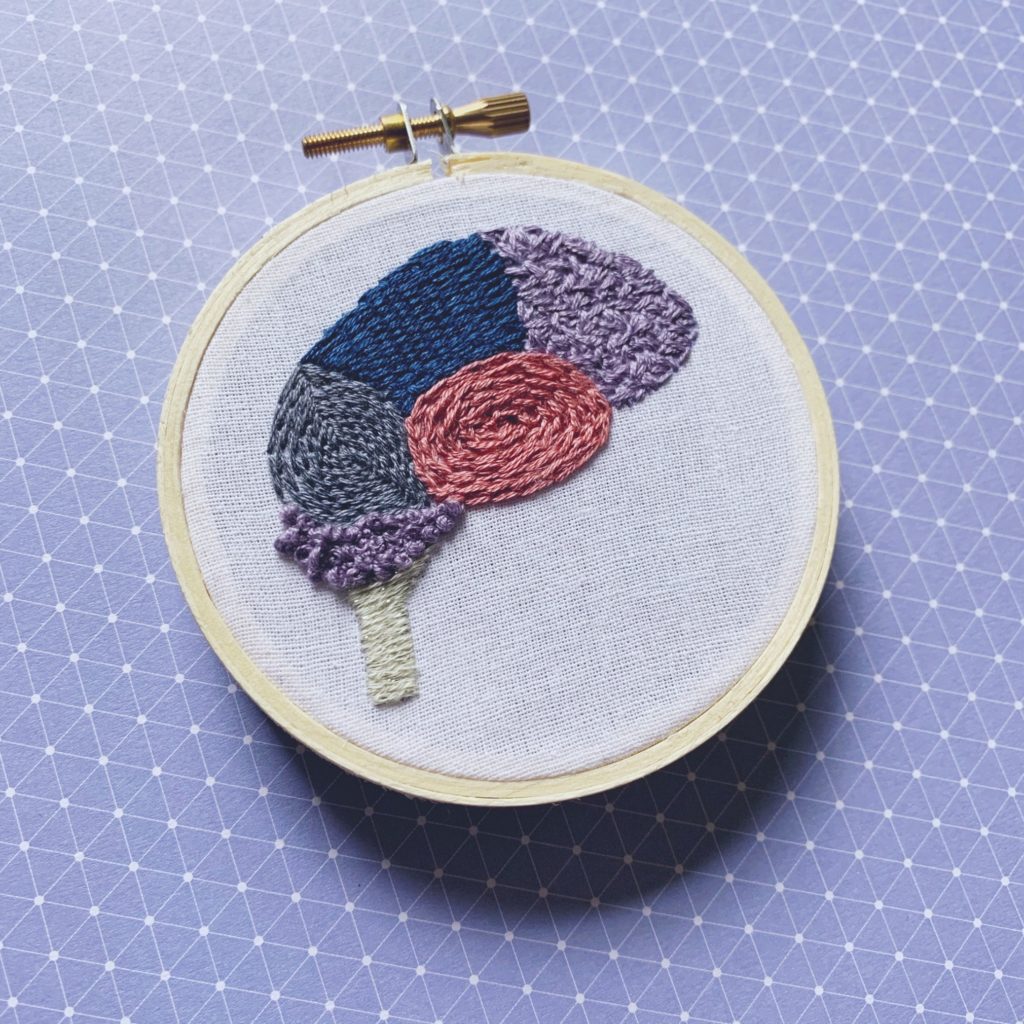 Stitch up the different lobes of the brain with 6 different stitches. This pattern will lead you step-by-step through: satin stitch, french knots, brick stitch, basket stitch, seed stitch, and chain stitch. This pattern is beginner friendly and also a nice project for a more advanced stitcher! Happy stitching friends! Download by clicking the link below!
H. pylori Embroidery Pattern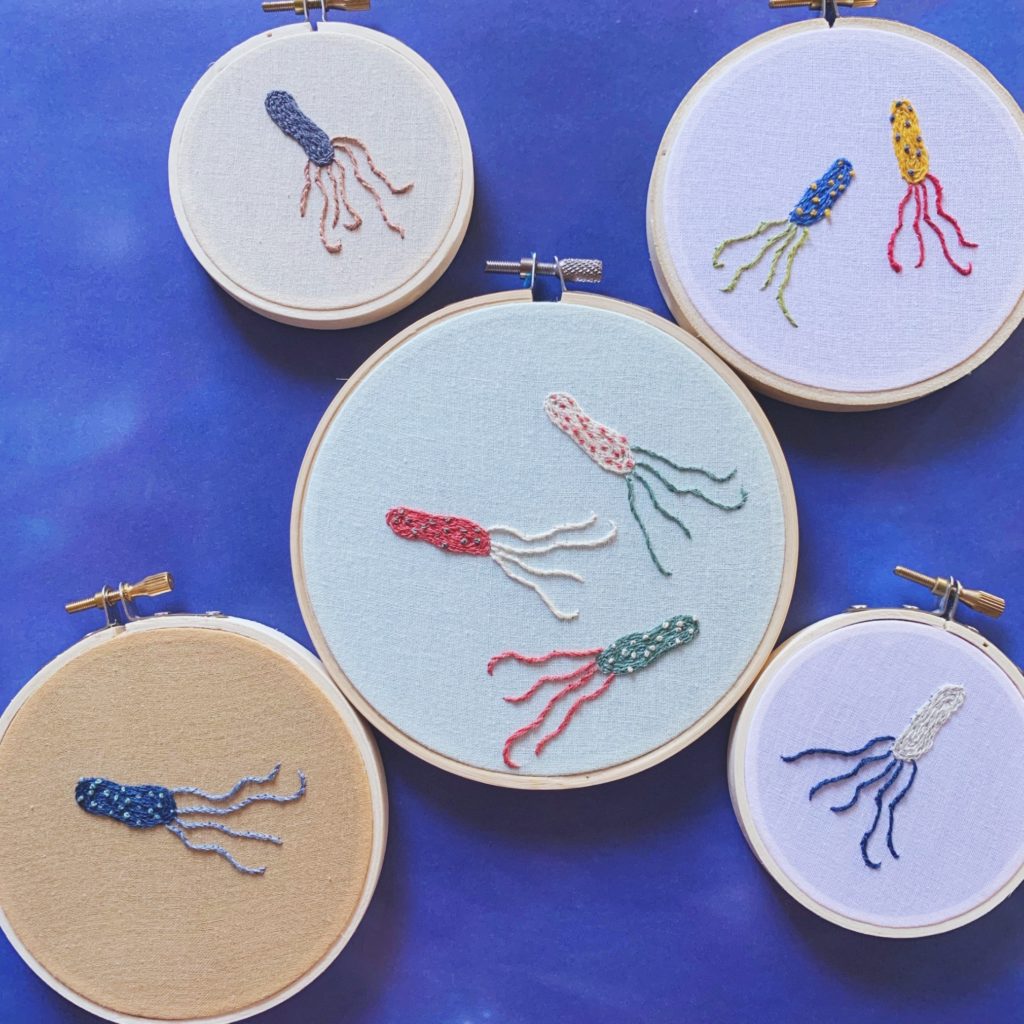 Stitching Hew's first freebie pattern! Previously only available to email subscribers, now you can stitch up and learn about the H. pylori bacteria! These pesky microbes are behind stomach ulcers! I love how easy and versatile this pattern is, the color combinations are endless! Learn three stitches: split stitch, stem stitch, and french knots to stitch up your own petri dish! Click the Download link below to get started!
Corona Virus Structure Hand Embroidery Pattern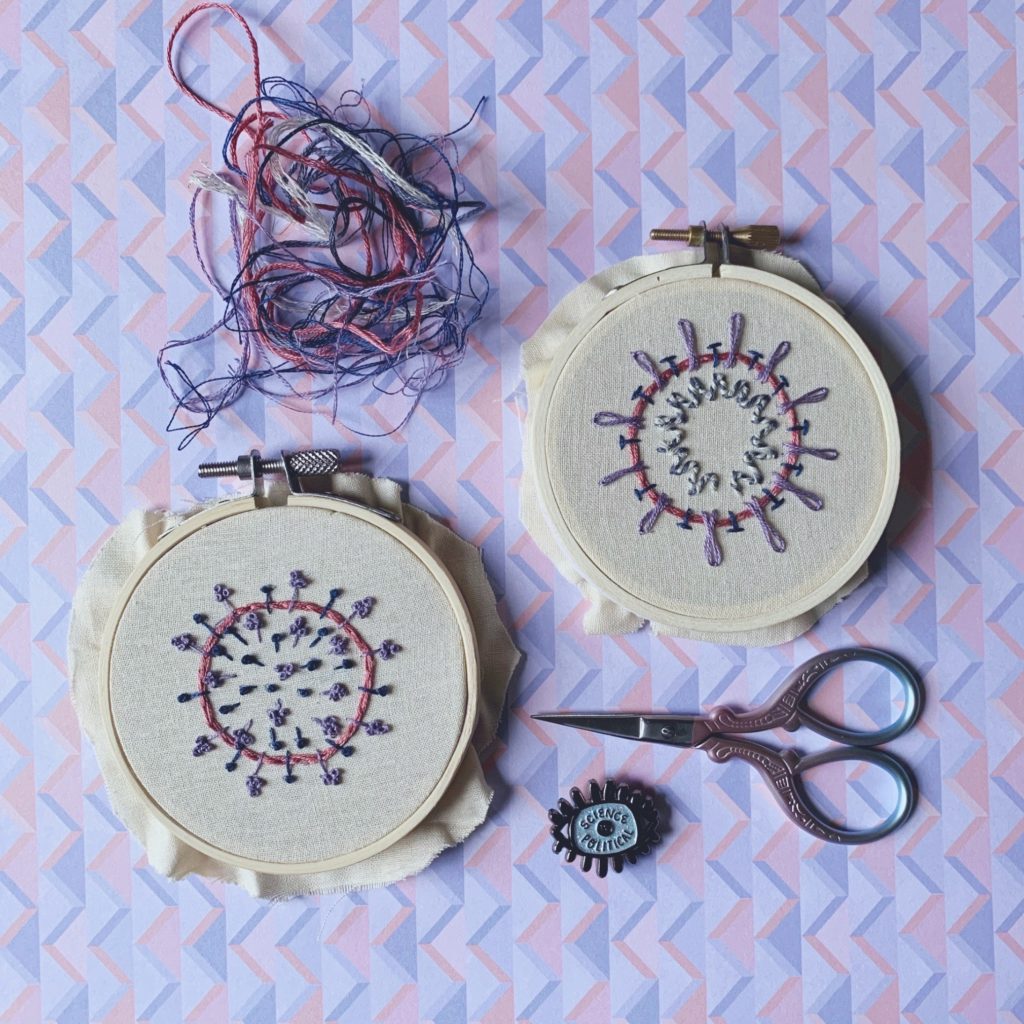 Coming soon! Find more information about the ongoing corona virus pandemic through theses links to the World Health Organization (WHO) here and through the Center for Disease Control (CDC) here.
Click HERE for a fantastic article from the Washington Post about why flattening the curve and slowing the spread of corona virus is SO important.
Texas Wild Flowers Embroidery Pattern
This pattern features some of my favorite wildflowers in Texas! The cone flower, blue bonnets, and pink evening primroses. Great for beginners looking to create some florals!