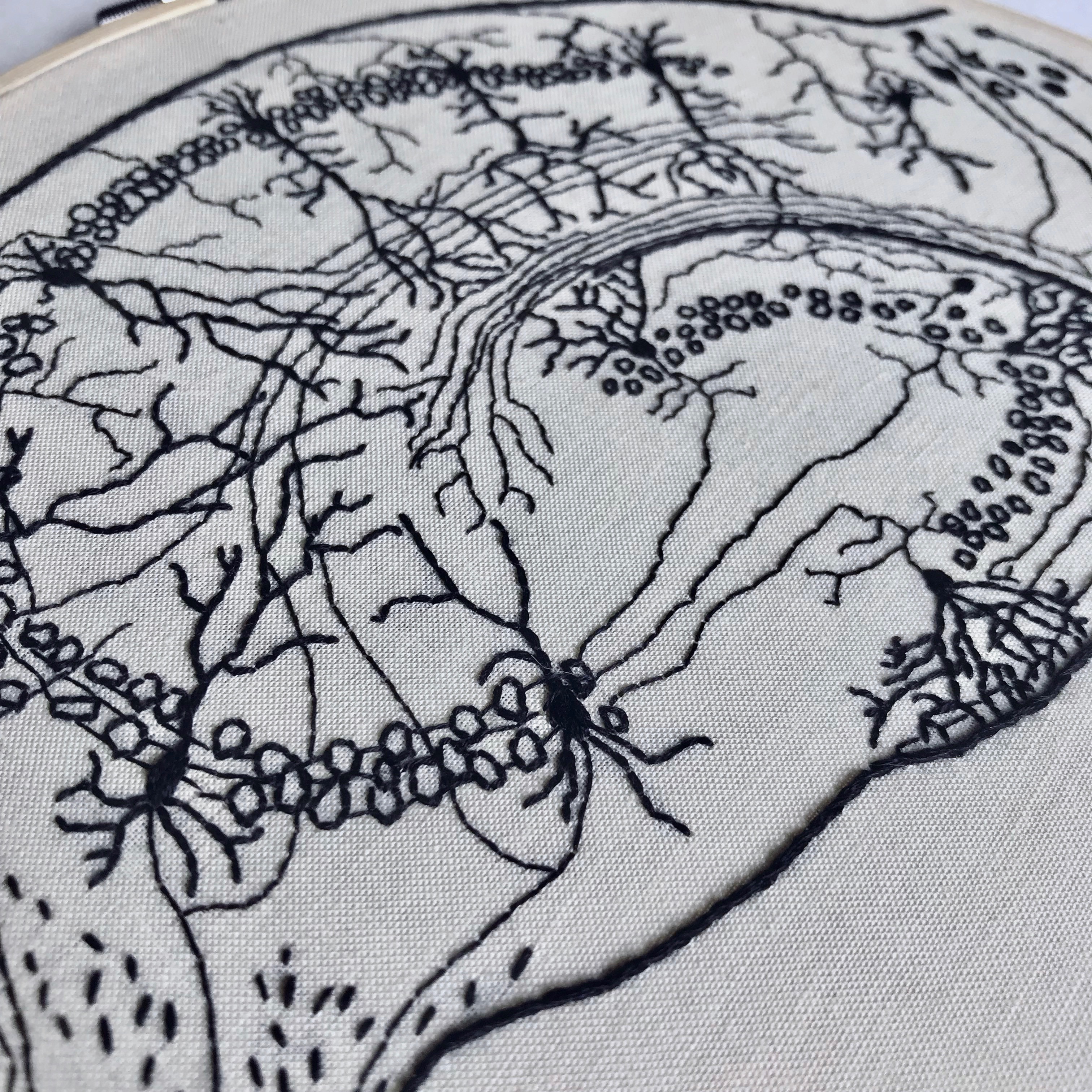 I do custom embroidery hoops on request! I'd love to help you bring to life a cell or system in a spectacular and unique piece of art. These pieces are perfect for graduation gifts, hanging in your office or home, and have versatile displays you can play with!
Please email me with your idea of a custom hoop at: laur.hewitt @ utexas.edu We can discuss sizes and design elements together.
With custom works I do give you a quote for the cost upfront. After we have agreed on a price I will design the elements in the hoop and take 75% of payment after your final approval of the design and the last 25% of payment when the order is completed. I will send pictures and proofs of the hoop as I progress in order to give you more control over the design. After I have begun stitching the design, no element changes or refunds will be allowed.